True public safety requires
a trusted collaboration between
the Law Enforcement of a Country
and it's Communities.
AASHA by ADIRO Labs.
A SOCIAL OBJECTIVE: A FIGHT AGAINST SEXUAL ASSAULT
The number of cases of Crime against women is rising annually. The latest data compiled by the National Criminal Records Bureau of India (2016) records a shocking 3,38,954 reported crimes against women.

AASHA is an initiative that was born out of a need to improve the criminal justice system by supporting victims of sexual assault though the implementation of strict, structural procedures and protocols that can support the survivor/victim.
This is the need of the hour.

We aim to give rise to an effective and efficient system of legal redressal in order for survivors and victims of sexual abuse to get justice. The implementation of the AASHA DNA Kits promotes a government-approved, systematic, uniform procedure that employs the use of high-quality DNA collection equipment to assess a victim of sexual assault from head-to-toe, collecting any evidence that may be submitted for forensic analysis. The AASHA Kits act as both a silver-lining in the lives of survivors as well as a deterrent in the minds of assailants.
A SCIentific objective: improving forensic and dna related procedures
Research proves that the presence of viable, forensically analyzed DNA Evidence plays a crucial role in the Courts of Law, when it comes to crimes of this nature. DNA Evidence allows the Court to take a confident, informed decision. This results in an increase in the number of convictions, thereby reducing the number of criminals roaming free in our society. This may even effectively discourage this crime and decrease the number of crimes committed over the years to come

We focus on innovating and integrating new ways to push the boundaries of forensic evidence collection and documentation. Our primary aim is to strengthen criminal justice systems worldwide, for the benefit of victims of sexual assault, by providing quality equipment and products in the law enforcement and forensic investigation sectors. We believe that increasing the efficiency of local law enforcement agencies and forensic scientists through modernization in the sectors such as forensic medicine, law enforcement and social welfare will lead to a better and safer world.
A HOLISTIC APPROACH
Specially Curated Training Modules: Forensic science and law enforcement play vital roles in the criminal justice system by providing scientifically based information through the analysis of physical evidence. During an investigation, evidence is collected at a crime scene or from a person, analyzed in a crime laboratory and then the results presented in court. AASHA focuses on developing the skills of forensic scientists, medical officials and law enforcement officers that are involved in the investigation of victims of sexual assault. We aid them in identifying, collecting, storing and transporting evidence safely, in order to increase their efficiency in the field and increase the number of viable samples that can be submitted as evidence in the court of law.

Maintaining accountability and transparency within the medical and legal systems: We promote the National best practices with regard to DNA and forensic evidence collection and understand the importance of working with good practices, transparency, ethics and values. Therefore, we have created the 'AASHA App.' which is available free-of-cost on the Google Play Store for all Police and Medical Officers. The app allows the various users that come in contact with evidence to track the movement of the Kit in it's afterlife, once it contains DNA that has been collected by authorities is undergoing transportation and storage. The application also provides senior members of the involved forces with a dashboard for them to have a constant overview of the various cases that they are presiding over.
"Forensic evidence is impartial.
It tells the truth no matter
what the stories may be."
ZANE BARBOZA | CO-FOUNDER
Projected growth based on current donations
2017 - 2020
YEAR by YEAR GROWTH
2017-2019: Research and Product Development.
2019-2020: AASHA has been launches in India in the year 2019.
We are working on a Pilot Project in the State of Maharashtra, India. This is the first step in officially launching our product under a State Government and being a bootstrapped start-up, we can use all the support we can get!
Current requirements:
1. Rs. 3,75,000 to fund our first Pilot Projects for the AASHA DNA Evidence Collection Kits for Survivors/ Victims of Sexual Assault, in a single district decided by the relevant Government Authorities, within the State of Maharashtra, India.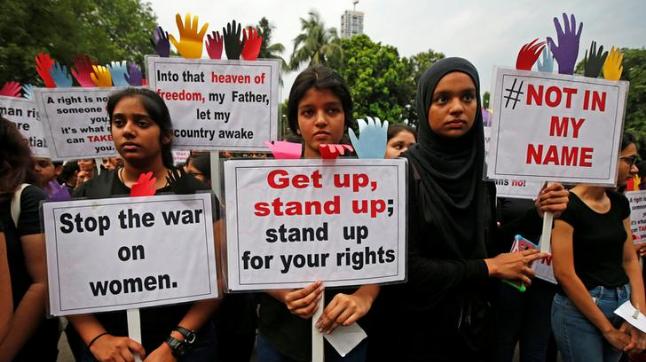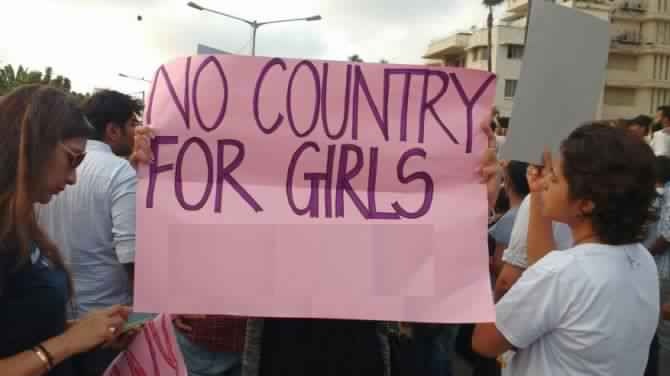 Ready to help?
Help make a
difference!
—
donate to aid victims of sexual assault in india.
No amount is too little!